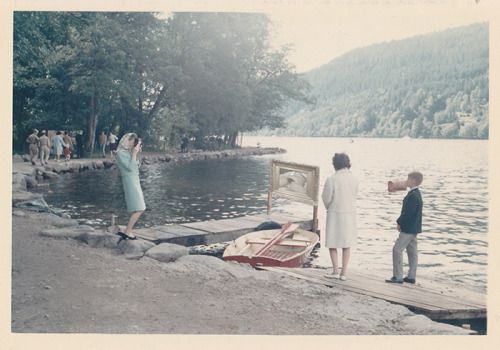 © Valerie Callewaert
They are four photographers Valérie Callewaert, Anne-Sophie Costenoble, Marina Piérard and Marguerite Lagage. They have a blog here. Their upcoming exhibition "Poudre aux Yeux", will open on the 15th of September 2015 in the laundry located at rue du Bailli, 94 at Brussels. There will be a guest photographer exposing with along them: Cilou de Bruyn.
How did your collaboration start? Where did you meet and how the whole idea came to you as a group?
WASSERETTE (WA): The group was formed rather spontaneously. We are friends with the same field of interest which is primarily photography and more generally art. We were in the same class of photography some years ago. We aren't really a collective but rather present a collective project; it is a plus on our individual and independent photographic activities apart the group work.
© Wasserette, Installation view
Why did you choose a public space (like the laundries) for exhibiting your work? How do you feel about art available to everyone? Actually, why the laundries in particular? What about other public spaces such as hospitals, bus stops, metro, walls of buildings?
WA: We chose a semi-public space were the walls are not used or "occupied". Quite often people spend a certain amount of time waiting in these spaces and their visual horizon is rather restricted. The laundry spaces are frequented by a variety of people, part of who are not art-oriented. The people who attend laundries are often not in the same state of mind as people who attend gallery openings and visit museums. It is a space where we can expose our work to these different kinds of eyes/looks.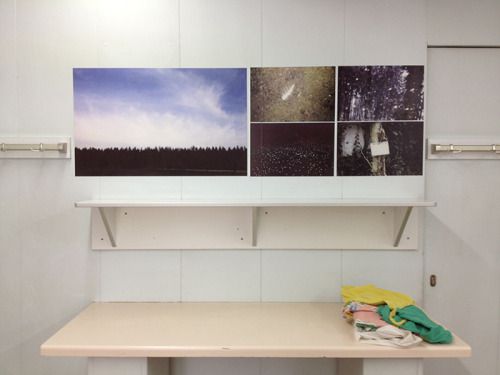 © Wasserette, Installation view
What do you feel that the audience of these particular spaces expect from an art exhibition? How do they respond to your initiative? Is your choice a political move? A comment on social ranking and the place art should have in modern society?
WA: We don't take under consideration "art politics"; we are just conscious that we can't produce our pieces without sharing them. We are happy if someone sees this particular state of spirit or personal point of view of this world which is expressed through our works. The laundries are frequented in a quite regular way every week. The people who use these spaces can look again and again at our images; thus, the images become part of a diverse social landscape, they are not part of a particular cultural institution. Through them, the images, we can enter the social laundries and communicate with people who are trying to find their own voice, or who are just trying to feel better. Our projects/series are chosen around a theme that can provoke a feeling, a reflexion, or even a discussion.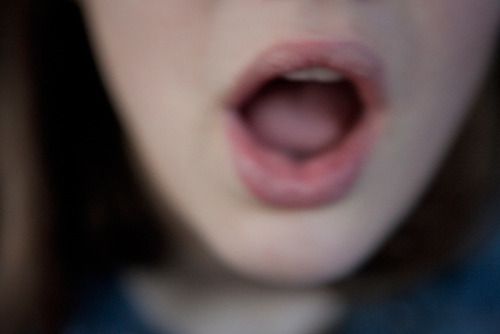 © Anne-Sophie Costenoble
Are your thematic influenced by the space?
WA: No, only the titles of our exhibition have a reference to the places and their use. It is rather a game that amuses us for the moment; we will eventually change it in order to keep our options open.
You seem to treat one theme each time and present different perspectives. Give us some insight on your personal approaches.
WA: Each of us adopts a poetic and sensitive look on things. Our styles are evidently different but also complementary. This experience allows us to find and deploy our own most sincere way. We try to open the group to a new photographer during the exhibition so we will not stay "self-centered" without any fresh point of view.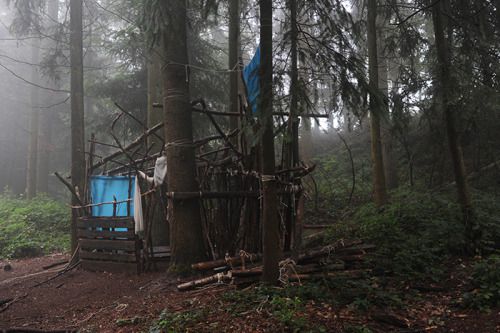 © Marguerite Lagage
You are working as a collective and you have a guest on each exhibition. What are the criteria for choosing an "outside" collaborator? Why choose an outsider
WA: There aren't really any special criteria, we function based on personal taste; we need to feel the desire of the person to participate, because we need to be really motivated to participate in spaces which aren't so appropriate for receiving activities as ours. The photographer, who will expose with us this September in the "Poudre aux yeux" show at the Bailli laundry, simply told us that she always dreamt of doing an exhibition in such conditions. We loved a series, quite sensitive, she did while self-taught in the city of Charleroi and we immediately knew she could be part of the group.
From a technical point of view: do you work on film or digital? Is there a particular reason you have chosen the one or the other?
WA: We never had a problem choosing. In either way the resulting image needs to be digitised and then printed on high quality colour photocopy paper in order to be glued on the walls of the laundry.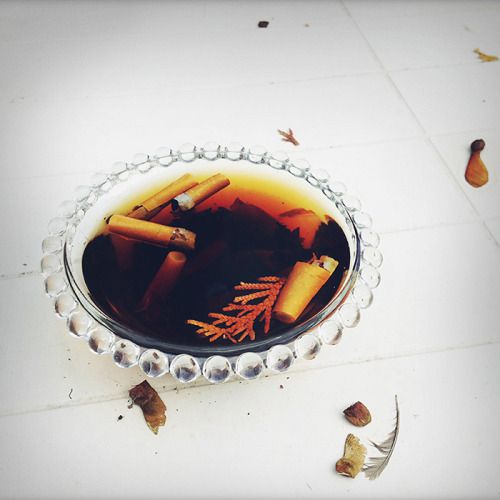 © Marina Piérard
What kind of support do you use for presenting your images? Do you leave the images behind or do you recollect them?
WA: As mentioned before we print on high quality colour photocopy paper. Once exposed, the images, may be destroyed, tagged, taken, we applaud every reaction. Our basic approach is that we won't take them back ever.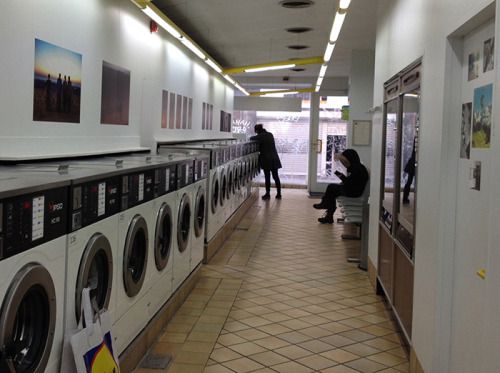 © Wasserette, Installation view
Finally, how do you feel about art in the internet era?
WA: Even though we have a small blog, we only use it for informing the public on our agenda. We rarely publish our images online, besides they are made to be seen in an environment which allows the physical contact between people. Internet is an extraordinary instrument for global exposure for an artist, but we choose to show our work in a small restraint space, which represents a micro cosmos of the urban world in which we evolve. Next to our images there are people standing! The element of 3D is not a fiction, it is merely a reality.
---

LINKS
Wasserette
Belgium