KATLIJN BLANCHAERT. UNDRESS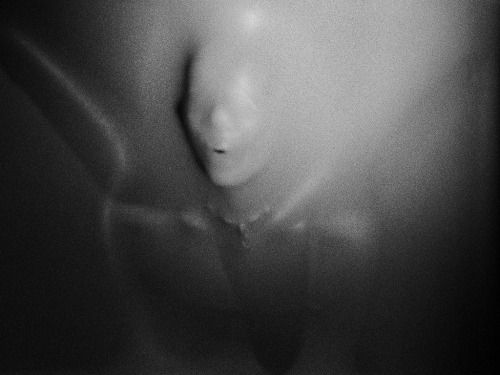 Tell us about your approach to photography. How it all started? What are your memories of your first shots?
Katljin Blanchaert (KB): I don't remember taking photos when I was small. It all started about ten years ago, when I began to take concert photos. But my equipment wasn't good enough for those darkly lit situations and also, I discovered that I was more interested in what happened before and after a concert, backstage.
Tell us about your educational path at Academie voor Beeldende Kunsten in Ghent. What are your best memories of your studies? What was your relationship with photography at that time?
KB: It took me ten years to start studying photography, because I knew once I started there was no way back. I started seven years ago in a weekly course and continued for 2 years but it was too informal. My teacher Lisa Van Damme told me to go to the Academie voor Beeldende Kunsten in Ghent, where I'm completing the last year at the moment.
Every year I get more passionate about photography. The more I learn about it, the more excited I get about it. And like Diane Arbus said "My favourite thing is to go where I've never been". Photography allows me to do that.
What were the courses that you were passionate about and which have
remained meaningful for you?
KB: I did 3 workshops in the last 4 years. It's quite expensive but it allows you to work intensively with an international top photographer and other passionate photographers for a week. I learned a lot in those workshops.
2012 with Jocelyn Bain-Hogg (4 days) in Berlin
2014 with Michael Ackerman (7 days) in St Petersburg
2015 with Antoine D'Agata (6 days) in Arles
What do you think about photography in the era of digital and social networking?
KB: It's easier to see what other photographers are doing, but for me there's no reduction in value. Good photography stands out.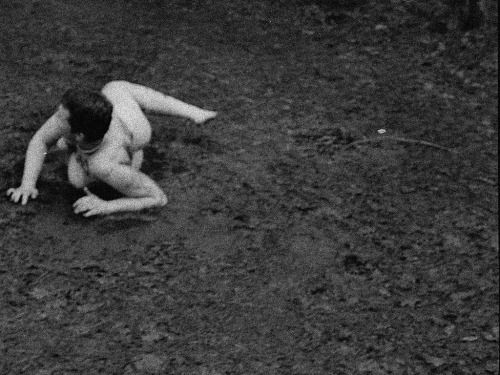 About your work now. How would you describe your personal research in general?
KB: For me, it always starts with curiosity. I'm very curious about what happens behind closed doors and in people's heads. I like observing people in their intimate environments.
Do you have any preferences in terms of cameras and format?
KB: Gert Jochems, my mentor, advised me 2 years ago to start working in analogue and since then I 'haven't liked my digital camera. For me, working with an analogue camera is so much more honest. It also allows me ,significantly, to forget about the techniques that I don't want to think about when I'm taking photos. I just want to be in the moment with the people I'm photographing. Most of the times I use a Pentax Asahi K1000, and I also like taking portraits with my Polaroid.
Tell us about your latest project UNDRESS.
KB: UNDRESS is the project I worked on for the last 8 months. It took me to sex clubs and SM bars. Again, places where I've never been and that I was curious about. The photos are dark and blurry, I tried not to be too explicit. It's about the dark side of people and how they deal with that. Every encounter took me deeper into the darkness. Most of the time I was an observer, standing quietly on the sidelines and on some occasions I participated.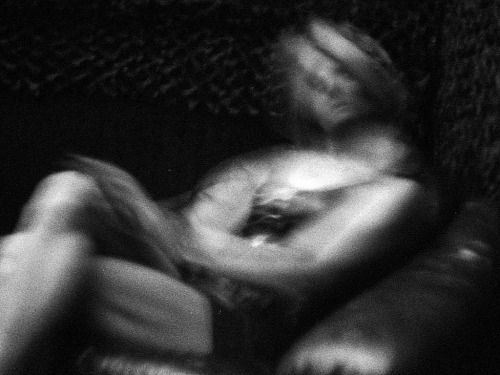 Is there any contemporary artist or photographer, even if young and
emerging, that influenced you in some way?
KB: Gert Jochems, being my mentor for the last two years. The knowledge he gave me is priceless. The first time we met he talked for 5 hours, that changed my vision for a big part; and I started loving photo books.
Michael Ackerman taught me that my photos of my project last year stopped at the visible/ physical part of the body; the people were nude, but not naked. He made me think about going further, beyond safety. It had to be more complex, like life is.
Antoine D'Agata told me to take a step back and think about my position as a photographer. For him it's important to think about how photography is used in your life. He uses photography to survive and deal with the world. He told us to make our own rules to make it exciting. Not too obvious, not too easy, but taking risks and being courageous.
KB: Three books of photography that you recommend?
1. Kohei Yoshiyuki – The Park 2007
2. Nobuyoshi Araki – Diary Sentimental Journey 1991
3. Antoine D'Agata – Anticorps 2013
And a bonus:
Sergei Bykov – After us 2012
I met him in St.Petersburg, during the workshop of Michael Ackerman. He did a workshop with Michael in 2003 and they stayed in touch. He came to say hello and showed us his book, in which a lot of pictures were taken in Gent.
Is there any show you've seen recently that you find inspiring?
KB: Robert Mapplethorpe in Paris last year moved me very much.
Projects that you are working on now and plans for the future?
KB: I will keep exploring the darkness of people. I'm very curious where it will take me…
---

LINKS
Katlijn Blanchaert
Belgium