ANA BLOOM. DOUBLE JEU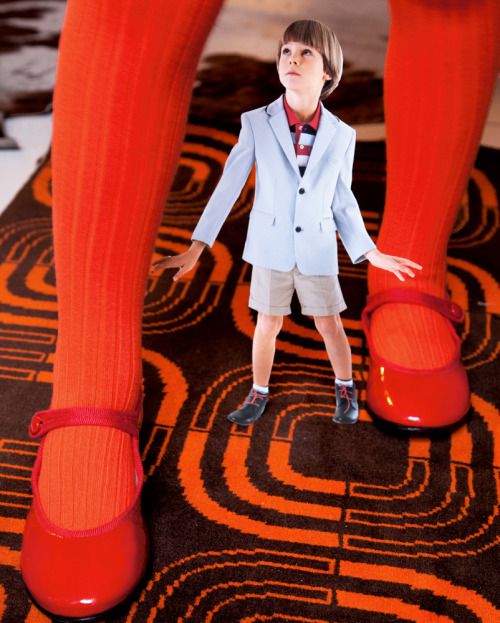 © Ana Bloom, 'Sous les jupes de filles'
Ana Bloom is a French photographer, art director and visual artist. She is the daughter of a Ukrainian-Russian, Cuban, American father and a French mother. Since her childhood she practiced photography and various forms of arts. After a BA in History and a Master in Visual Art, Ana started working in fashion for Kenzo, and as a photo assistant for famous portrait and fashion photographers Michel Comte, Miles Aldridge, Fabrizio Ferri, and Jean-Batiste Mondino, in New York, London, Milan, and Paris. Ana finally launched her personal career in Paris in 1998, collaborating with Libération, Télérama, Marie Claire, Dazed and Confused, The Independent, Cosmopolitan, the trend company « Studio Edelkoort », Milk magazine, le Monde, etc. Her commercial clients are Hermes, L'Occitane, Yves Rocher, EMI, Virgin, Naive, Tôt ou Tard, among others.

Ana's work questions the notion of identity and our relationship to nature. She also works on public art commissions for cultural institutions and develops projects on public housing sponsored by Unicef. Her work is been published internationally, and exhibited at Galerie Mourlot in New York, Galerie Ilan Engel in Paris, the City Hall of Paris, etc. Ana's work is on the collections of the Contemporary Art Fond (Seine Saint Denis) and The Berezdivin Collection in Puerto Rico.
Tell us about your approach to photography. How it all started? What are your memories of your first shots?
ANA BLOOM (AB): It all started in primary school when I was about 10 years old. I had a teacher who was a photo amateur and managed to install a photo darkroom in our class and to teach us photography as an elective. In parallel, I was also taking sculpture classes at the Louvre School. I knew that I wanted to be an artist because of the memories of an award I received! The only award I had in primary school, so I remember it very well – it was the "Prix de Camaraderie" (Special award for Camaraderie). The price was the only book that nobody wanted and the one I liked the most 'A guide of Art History'.
In sculpture classes, I was already doing nude sculptures inspired by Camille Claudel. My teacher thought that I was talented and wanted me to pursue in this direction. But I got scared of what I was doing and stopped sculpture soon after. My first pictures were in black and white, and I used my friends as models for portraits.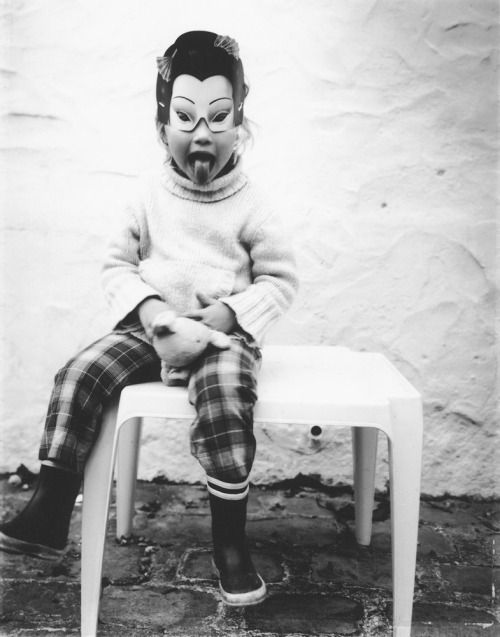 © Ana Bloom, 'Doudou Geisha'
How did your research evolve with respect to those early days?
AB: From these early days, when I think about my childhood and my photography, my work has evolved in many ways… Well, some of my friends have become famous and beautiful models… and I still keep photographing unknown and common people, workers, children, teenagers, etc.
I had a French Cuban American education, and the two most influential schools that I went to were located in a very mixed developing zone of Paris. My multicultural background and heritage coming from a famous and rich Trotsky family from the Ukraine certainly marked those early days. I had to explore things that didn't fit easily sometimes; I have mixed feelings about that period.
I became a photographer because I needed to work to pay my studies. So after a bachelor degree in History and producing a fashion show for Kenzo I left Paris to New York and started working while learning photography with famous fashion photographers like Michel Comte, Fabrizio Ferri, Miles Aldridge and Jean Baptiste Mondino. This apprenticeship made me replace sculpture by sculpting the light and after a while it was so obvious these two things had something in common. Before I moved to New York, I did my history thesis project on 'Social housing in France between 1850 and 1930′, this was influenced by the schools in went to. Beside my commercial and artistic work the housing and social projects have an important place in my work. I believe that artists can make a huge difference in this field, and mixing children from different cultural and/or financial backgrounds will raise more tolerance on the matter.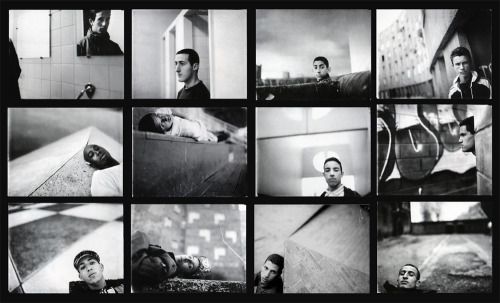 © Ana Bloom, 'Ban-Lieux'
What do you think about photography in the era of digital and social networking?
AB: I think what happened in the last ten years is totally new and will continue to modify our relation to the world and to the speed and flow of images. Even though I believe that without meeting real people the social network is not efficient. It takes time to produce good quality work at a human scale. With Internet, the new TV channels, Facebook, Pinterest, Instagram, we are overloaded with images and I am personally reaching the point where I am protecting myself from too much flow and poor quality images.
From a sociological point of view, I think it is changing the way we relate to the world. For instance, what artist Richard Prince is doing with the social media and image reproduction, exhibiting and selling these images, give us a mirror of what productionmeans in the digital era.
The good thing is that people understand more and more about image-making-processes, and awareness and criticism ca be raised that way. Although, it is not because you have a pen that you are a writer – photography is about writing with images and good work takes time as we all know.
As for the legal aspect of images, the world is instant everywhere and it is hard for a human being to have empathy for someone on the other side of the planet. The information is directly available and questionable even if there are forces acting against it and trying to control it. Internet is heaven and hell at the same time, with all the shades of grey in between.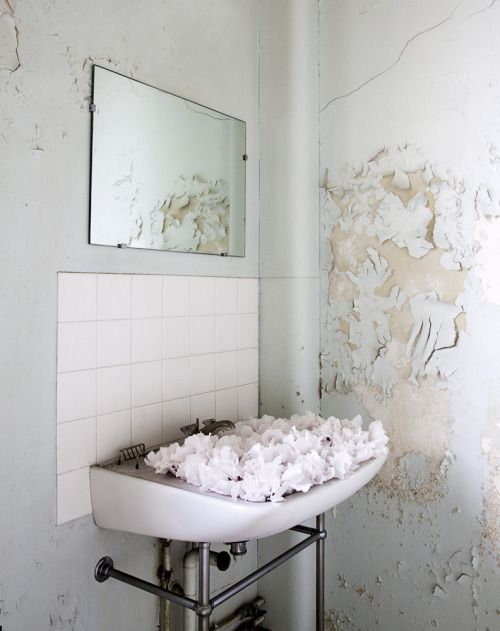 © Ana Bloom, 'Double Jeu'
About your work now. How would you describe your personal research in general?
AB: I don't think I can define my work as a research. For me, photography is a way to explore myself and question the word and people; something between a conceptual idea and my own sensibility. My photography is my very essence, like Montaigne would say, a honey made out of personal history and the evolvement to the world.
I go with what I know, and who I am. I evolve with the people I met on the road and I decide to be creative with them or not. I learnt over the years that you always meet the right people for each project, either it's an advertising campaign, a record cover, a book, a contemporary art exhibition, or a social study. I consider life as a puzzle and a cycle where everyone is trying to found out why we are here. Even though as I get older my spiritual connection to the world is increasing but I always try to have fun with what I do. Many times photography fed me up and I wanted to give up, but I'm still here 25 years later. I am very grateful because my life was never boring; always felt free and respectful to others.
In the past, I dreamed about coming back to France to become the French Annie Leibovitz, but I quickly realized that in France the budgets where not the same than in the US. So I accepted working for Libération, the best at the time (but with very little money and small productions.) Today, I am still concerned by the same things, how to make this world better, either with beauty or social research, including people and humanity in all of my projects. I also like to keep associating my artistic and commercial work to nature in relation to the world's transformation. I mean nature as a relationship and how it applies to the industry, fashion, and human beings. My first exhibition on Guatemala was questioning that matter, the same for my collaboration with the Studio Edelkoort and other personal research.
© Ana Bloom, video 'Nachtwandlungen'
Do you have any preferences in terms of cameras, techniques and format?
AB: I like cameras that do not impress people when shooting outdoors. For the studio and advertising work, I enjoy cameras where I can look outside the viewfinder; digital cameras are also good for that. In the past, I have used square formats, Rolleiflex, Polaroid Land Camera 185 (a bit obsolete), Hasselblad, Pentax 6X7, Holga 120N Plastic Camera and even an iPhone.
For me, the camera choice comes second, like the lighting techniques; most of them depend on the project.
Tell us about your latest project 'Ana Bloom, Double-je'
AB: Curated by Sandra de Vivies this exhibition features my work from the fashion world, to the portrait and contemporary side of it.
A journalist defined my work as a Dadaist, I like playing with the lines, the ambiguity of the language, the understanding of the image, pushing the limits of each world with a little bit of subversiveness and playfulness.
Is there any contemporary artist or photographer, even if young and emerging, who influenced you in some way?
AB: Plenty of them, for sure! I am not only looking at photography though. Actually, I rarely think about photography because for me taking pictures is the result of a desire and a thought, an impulse that I translate into an image. So my influences can be from an idea, a person, or from nature, dance, literature, music, cinema and why not photography.
Some of the artists that have inspired me are Sally Mann, Agnès Varda, Anna and Bernhard Blume, Anton Corbjin and Cindy Sherman's early work, that I discovered recently. I also discovered Valérie Belin's work - we've done similar things in the past…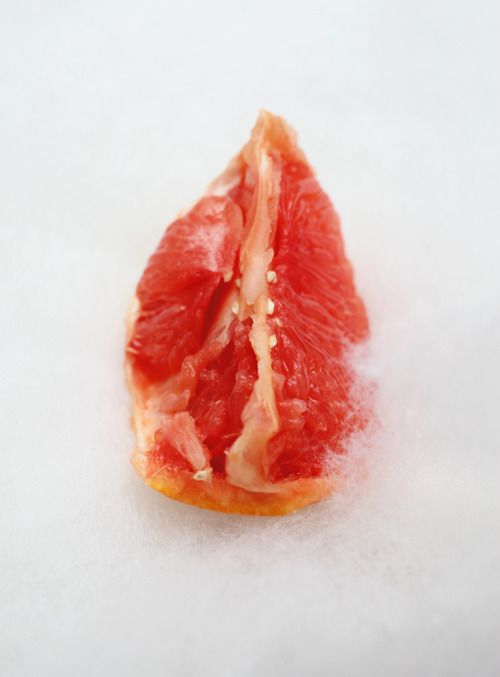 © Ana Bloom, 'Miss Dior'
Three books of photography that you recommend?
1. 'Immediate Family' by Sally Mann
2. 'Workers' by Sebastião Salgado
3. 'In the American West' by Richard Avedon
Is there any show you've seen recently that you find inspiring?
AB: 'What is photography?' at the Pompidou Center, Paris.
- Valerie Jouve at the Jeu de Paume, Paris.
- Florence Henri at the Jeu de Paume, Paris.
- 'Agnes Varda' at Galerie Obadia Paris.
- 'Pascaline Marre « Armeniée » at Galerie Binome, Paris
Projects that you are working on now and plans for the future?
AB: I am finishing a book project on the Alchemy of Oak barrel and Wine 'Hearts of Oak' and leading and pursuing several other projects. A project about the tea ceremony in Morocco for a foundation, and another about time, history and people but that it is too early to talk about it.
Also, I'm pursuing my commercial work between advertising, fashion, still life, record covers and portraits.
How do you see the future of photography in general evolve?
AB: I think contemporary photography is going to melt with other techniques more and more, and moving images. At the end, it will always be about telling stories with images no matter what technique is used.