Heidi, I learned about your passion and talent for photography through our chats and 'Unless You Will', your much appreciatedonline magazine. I never expected to see you also involved in the founding of afestival. Where does the idea for Photobook Melbourne come from?
Heidi Romano (HD): Life long dreams. It's funny, sometimes it takes a lot of time to understand what one really wants. For the last few years I always wanted to open a photo gallery, but with limited funds… well it just never happened. Then I thought it would be great to expose Australian artists to a wider audience. So one of the main reasons I threw myself into this much work was to reveal local artists to a wider audience. We have two other festivals (Head On Photo Festival and Ballarat Foto Biennale) in Australia, but I wanted to try my own luck. Over the last five years I have built up a big international network and thought it would be great to finally exhibit some international artists here in Melbourne and expose the photo community here to a wider range of photography and workshops. Australia is so far removed from the rest of the world, but I think it is time to look outside of Australia and see how we can promote our artists on an international level.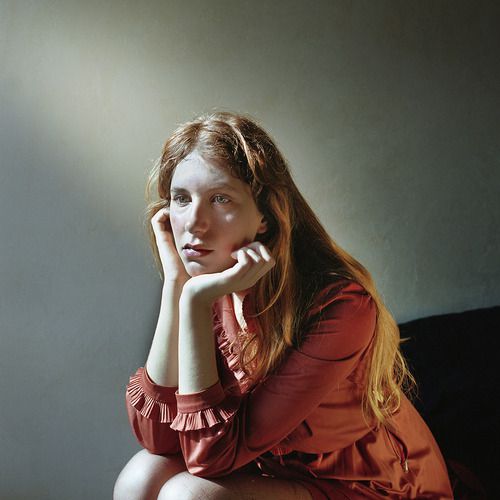 © Alexandra Serrano. Finalist PhotoBook Award Melbourne

Books play a central role in the festival. You will host photo book publishing panel discussions and a self-publishing seminar with field experts. Why?
HD: The way I have experienced it, is that book making in Australia is still in its beginnings. Sure some people have made great books in the past, but it's only now that we are starting to really see the emerging artists putting out their own books. I think this also has been inspired by projects like the Asia-Pacific Photo Book Archive by Daniel Boetker-Smith. Suddenly the photo community had a place to go and view a variety of different books. I think this in turn has inspired people to make their own books and explore all the different books that are out there. We also have a fabulous book shop, Perimeter, here in Melbourne, who supply some of the best books from around the world, and are a great inspiration for book lovers and makers.
I was at Paris Photo in 2013 and was inspired by browsing through all of the Paris Photo-Aperture Foundation Photobook Awards. It was heaven to be able to touch and explore all these amazing books. So when I came back I started looking for opportunities to bring those books over here… And so the festival evolved. Now we are very fortunate that we will be able to show the last three years of the Paris Photo-Aperture Foundation Photobook Awards. I hope these books will inspire photographers to think differently about their narratives and books.
I often feel that photographers think they can do everything. Take the photos and make the book. But I often think that books can be so much better if they have been done in a collaboration with a designer. Collaborating with a designer can help with the sequencing and narrative of a book. Obviously, the layout is important, the size, typography and paper play an integral role in the overall experience, as do the surprises, the breathing room, fullstops and tempo of the story. The Dutch understand the importance of design really well and their books are simply outstanding. By using carefully selected combinations of colours and materials, with a restrained typographic approach, it's possible to build and reinforce a feeling of fidelity to the driving force behind the narrative. And it doesn't need to be fancy, a simple book can be beautiful, but it helps if it has been perfectly designed and you are unable to take anything more away from it. I hope we can inspire more photographers to start more collaborations with different people. At the moment it's just a dream, so who knows what will happen!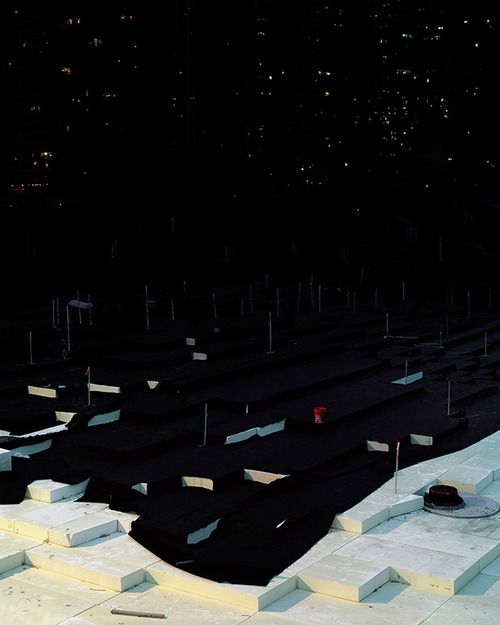 © Kai M. Caemmerer. Finalist PhotoBook Award Melbourne
A huge problem in Australia is that we are so far removed from anywhere else and shipping costs are often unaffordable. A few years back I looked into printing Unless You Will, but due to the shipping costs I never went ahead. It is easy to become cynical sometimes, but I think where there is a problem there is often also a solution. So I have tried to look at different methods of exposing and promoting Australian photographers to international audiences. I guess with this festival I am also trying to inspire people to make their books to send out to book awards and share their work with a bigger community.
Sure the book costs more than we would like to pay for postage, but if you can't travel to Europe and introduce yourself to people, than it's still cheaper to send the book and introduce your work in a book format. In Australia most of the people have to pay for their own exhibitions. So by the time one has printed and framed ones works, you have probably spent the same amount of money as printing a book. Please dont get me wrong - I am not saying we don't need exhibitions anymore, but maybe one year you can produce a book instead of an exhibition and use it to reach a bigger audience. Not many people here have the opportunity to go and explore the festivals around the world.
Having said all of this, I am not sure what we will be able to achieve with this festival, but I am hoping that we can initiate a dialogue with the international community.
Tell us something about the curatorial thoughts and criteria that guide you in this adventure?
HD: I guess I had been dreaming about a festival for a while, so when we finally got our first sponsor on board - Momento Pro - I suddenly had a chance to transform some of my ideas into reality. Basically to dream up the festival took roughly two weeks and that was the biggest fun ever.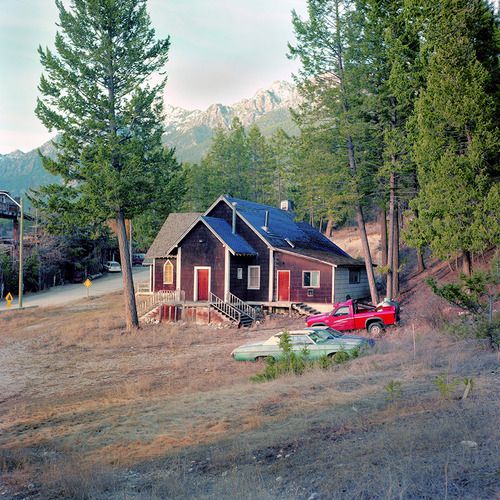 © Kyler Zeleny. Finalist PhotoBook Award Melbourne
I didn't really start with a theme or any constraints in terms of what I wanted to show, but was guided by my own personal preferences of which artists I would like to work with. I know this sounds a bit selfish, but seeing that I was throwing myself at this mammoth task for no pay, I thought I could also have some fun while I was at it.
Its funny, I did not begin with a theme, but now that I can look at the full program from a distance, I can see my interest in the landscape emerged without me planning it. I was going to write something here about the exhibitions and what brings them together, but I want audiences to explore the work and find their own meanings. For a few exhibitions I worked with the artists on the sequencing and story telling, while some galleries suggested their own artists. So in the end it was all a collaboration and it's interesting to see how people with different aesthetics get suddenly together with the goal to build something challenging.
Let's talk about the importance of starting small festivals, especially where there are few resources, and it is necessary to convince the public and the audience…
HD: It is such a tricky thing to do a festival. I didn't understand from the beginning how much work it would take. I thought, well it's a few exhibitions and some book collections coming our way… but in the end I found myself dealing with thousands of emails. Don't get me wrong, I feel like I had the best job in the world for the last 8 months, but sometimes it would be nice to not have to organize everything from A-Z and design it as well…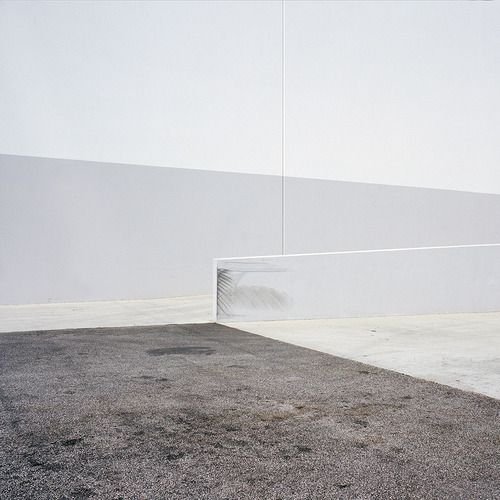 © Sinziana Velicescu. Finalist PhotoBook Award Melbourne
What I have learnt in the last few months is persistence, persistence and more persistence. It felt like I had thrown twenty balls in the air and didn't really know which ball would land where. There is unfortunately no dummy book on how to make a festival. It is all about learning from people who have gone before, to ask questions and of course a lot of work. I also had to learn to throw away my fear.
It's funny because I didnt really know what the end result would be. One thing always lead to another, and I could see it all coming together, but I didnt really know what it was about. I trusted my intuition and hoped that it would all make sense in the end. Thankfully it does.
By the way, we are going to produce a tiny, cute little program that could also be interesting for everyone to download. It's funny, as in the beginning I dreamed of beautiful promotional materials, but than I looked at the costs and said "ok let's go smaller and smaller… so it will be cheap to send out to people"! Hopefully we will have more means next time.
Beyond this, it's so nice to do these things. I guess it's about exchanging different ideas and learning from one another. And everyone has something different to offer, and this is what photography is for me. Everyone has a voice from which you can learn so much. Two years ago I was ready to leave this country, but now in Melbourne there's so much starting to happen, and people are sharing more and more. It's exciting!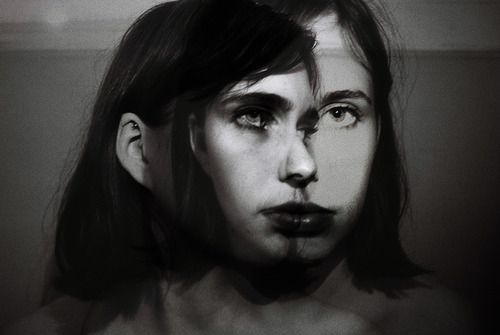 © Olivia Mroz. Finalist PhotoBook Award Melbourne

Let's talk about education. I saw studio visits and a workshop with Ron Jude in the program. How important is it to learn how to read what we see? In your vision will there be room for interactions with students and educators?
I was hoping to have more time to get in touch with more schools and Universities, but alas – next year maybe. I like your question: "How important is it to learn how to read what we see?" Very important and I feel we are so bombarded with visuals on a daily basis that it becomes harder and harder, so I think having an outside perspective on how to see, how to recognize, how to interpret is something I really crave and wish there was more of.

---

LINKS
Heidi Romano
PhotoBook Festival Melbourne
Australia