LAU WAI. A MELANCHOLIC UNDERTONE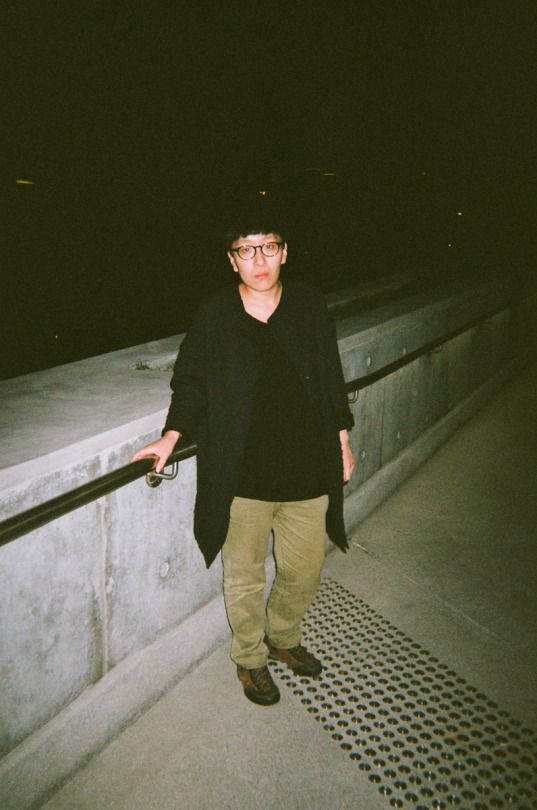 © Lau Wei portrait by Sheung Yiu


Lau Wai(劉衞) is a child of two Chinese immigrants in the fifties. To her parents, Hong Kong was their new home. To Lau, Hong Kong is her only home. Born in dissimilar historical and geographical backgrounds, Lau always felt an uncrossable distance between herself and her parents. The oscillating emotional distance of home and the subsequent investigation on family history motivated by it, inspired Lau to photograph her projects.
We had a nice talk on her ongoing project 'Ci' (Here), a long photo journey on the history of her family's migration, the cross generational nostalgia and the photographer's relationship with her parents. We also talked about the huge difference between mainland Chinese and Hong Kong audience. Apparently, according to Lau, who frequently exhibited her work in China, Chinese audience is much more receptive and responsive to photographic work and the story behind it.
Lau is one of the nominees of 2015 Three Shadows Photography Awards. Her series has been exhibited in Beijing at Three Shadows Photography Art Centre starting from April.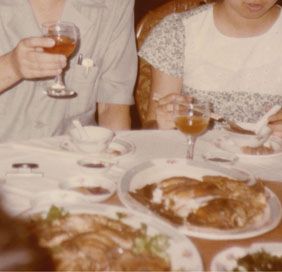 © Lau Wai, 'Album'

Growing up, have you ever imagined being a photographic artist?
Lau Wai (LW): I became interested in photography in high school. I began reading about photographic techniques. I learned about analog photography as well as drawings. It was one of my earlier hobbies but I never thought photography would become my career.
I studied at Goldsmith. The school did not divide students into concentrations based on mediums, instead every student work on a project basis and chose whatever medium that suited them. On my second year, after several attempts, I realised that photography is a medium that is relatively easier to handle but can carry 'great volume of content'. and it is a medium that I am fairly comfortable with, so naturally I started using it as my creative medium.
After graduation, I went back to Hong Kong and started my career as an photography assistant in 2008. Being financially stable in recent years, I became a freelance photographer, which gives me more time to shoot personal projects.
What is your first camera? What is your first memory with photography?
LW: It was a Nikon F100, a 135 film camera. It was a rather new model when I bought it. My grandfather on both sides of my family were hobbyist photographers, but their camera were too old to work anymore. I really wanted to try analogue photography so I asked my father to buy me one.
My earliest photos are very 'salon-like'. I used to photograph still life a lot. I would put cups, flowers and books together and use a little tungsten lamp I found at my home for basic lighting. It was very spontaneous and instinctual.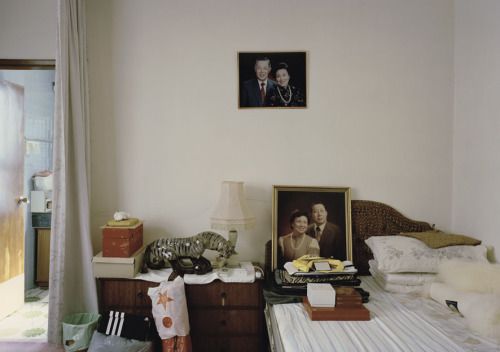 © Lau Wai, 'Here / Ci*'


Have you attended art school? Is art school training important to your photography?
LW: It really depends on the person. To me, it is important because my education opened my eyes to the creative possibilities of photography. It taught me a way of approaching ideas that I would have never learnt on my own. There is a lot of ways to find something that connects with you deeply, that inspires photography projects that are both personal yet relatable to a wider audience. That is something I learnt, a methodology if you will.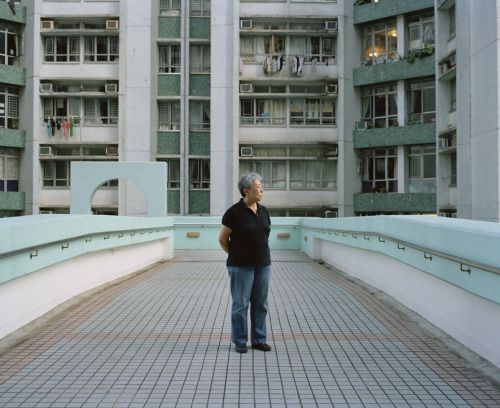 © Lau Wai, 'Here / Ci*'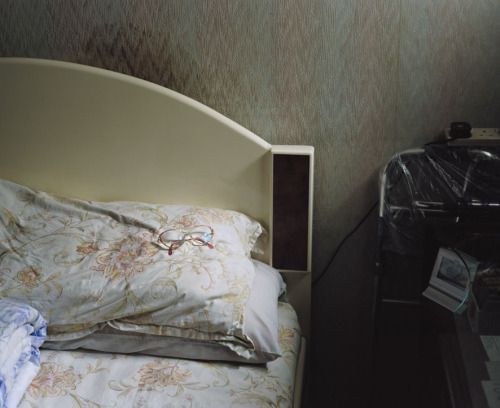 © Lau Wai, 'Here / Ci*'
How is your research process for your project 'Here/Ci'?
LW: My approach changes with time. When I came back from London, I began each project by doing copious amount of research, obviously starting with subjects that I am interested in. When I started shooting 'Here/Ci' three years ago, I chose to approach the project from a personal point of view. It was my first time photographing my family. My father told me and my brother a lot of history that was unknown to us, stories about China and their migration to Hong Kong. It makes me realised how little I know about my father despite spending so much time together. My brother and I never asked about the past and our parents were very careful about what to tell us. They have made so many life altering decisions back in the days. I wanted to know what they had been through and how their decisions led to my existence in Hong Kong.
In your artist statement, you said that home is familiar and foreign to you. Some said emotional distance is essential for a photographer to see a story. Does the feeling of being an outsider inspire your photography?
LW: My grandfathers were born in China and came to Hong Kong in 1940s. My parents did not come until the 70s and my mother gave birth to me in 1982. My home has always been Hong Kong, but to them, it is Beijing and Tianjin.
There is always a cultural distance between my parents and me. The stories my dad told me made me realise my ignorance of my familial history, which was very thought-provoking.
'Here' is a series about family and your hometown, but all your photographs either show viewers an unseen, almost unsightly corner of the city or your parents being alone in a home setting, it has a melancholy undertone. Did I read the story correctly? What do you feel about immigrant's life in Hong Kong?
LW: I did not have a clear picture of what and how I wanted to shoot when I began the project. Now that I look back at the photos, I realize how melancholic it is, but the feeling is not something I try to produce deliberately. I did not know where these images would take me. I wanted to look deeper into what I have neglected through photography, to see what I could discover. It was really spontaneous. This melancholic undertone is also a manifestation of my feeling towards my father and the claustrophobic city.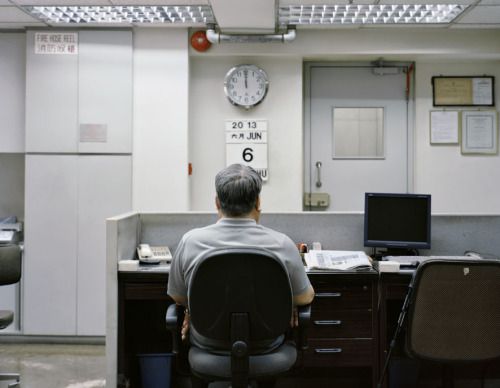 © Lau Wai, 'Here / Ci*'
Sounds like this project is deeply inspired by your relationship with your father.
LW: Yes. It all started from him, but the subject slowly shifted to the history of my parents. Both of my parents did not talk much about their history. My mum told me her experience during the Cultural Revolution. She was very positive about it, which was surprising to me. During that time, she was sent to 'Bei Da Huang' (北大荒), a place very closed to the Russian border, at the very northeast of China. She often told me her experience when I was in secondary school, but nothing much besides that period.
My dad, on the other hand, would repeatedly talk about how he missed Tianjin, his home. He would speak of the food in Tianjin and the place his family had once lived in.
As the project continued, asking and telling became our habit. To my surprise, they were actually very enthusiastic and willing. They only kept those from my brother and I because they thought we would not be interested.
What did you get from their stories?
LW: I realised that every decision my ancestors made is closely causal to my existence in Hong Kong. The ups and downs they had, the ceaseless migration from cities to cities due to career and political reasons, are unimaginable to my generation. People were very passive in older times.
If I had not asked, I would not have known that my dad was sent to work in a factory for ten years, and my mum migrated four times because her parents were displaced to factories across the country.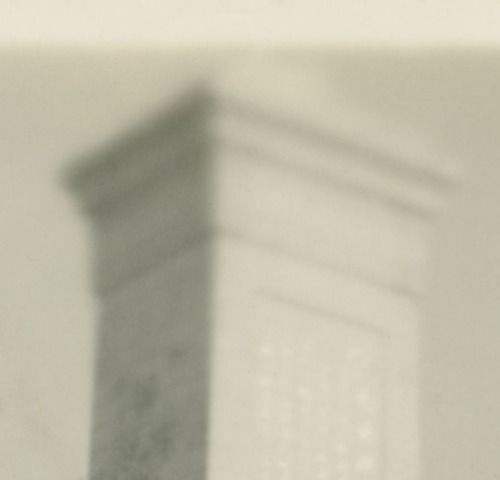 © Lau Wai, 'Album'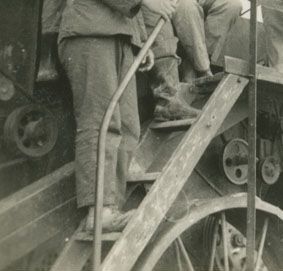 © Lau Wai, 'Album'
What is the concept behind your project 'album'?
LW: A year ago, my grandmother passed away, She left a dozen boxes of old family photos. My family wanted someone to help archiving so I volunteered to help. I closely examined each photograph and soon realised the vastness of the project. I wanted to incorporate her photos into my work. My grandmother had collected family photos of my mother side from 1942 to 2000. Looking through those photos, I discovered some recurring motifs, for example, in a certain period, my family liked posing in front of memorial monuments, at other times, many photos were taken in elaborate studio settings. This eventually turned into the project 'album''.
You decided to exhibit the two projects together in recent photo exhibitions. Was that a natural decision to you?
LW: I got the idea after the Lianzhou Photo Festival in November last year where I exhibited 'Here (Ci)'. I received a lot of feedbacks and decided to reorganise my work in order to emphasise the chronological distance between each photo. Exhibiting the two projects together completes my narrative.
Do you have any new projects right now?
LW: I am preparing my work for the exhibition at Three Shadows Photography Art Centre in April.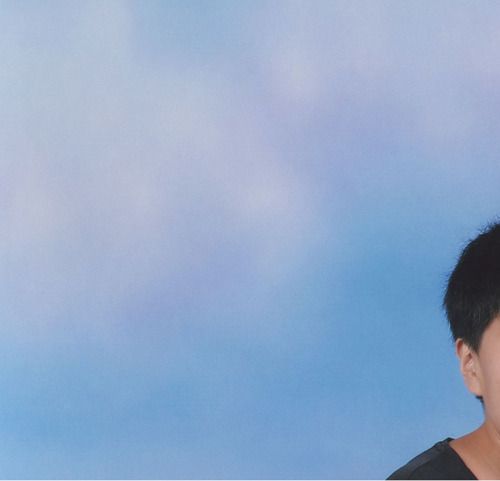 © Lau Wai, 'Album'
Are there any mentors/ photographers/ young photographers/ artists that you draw inspiration from?
LW: I used to look up to a number of photographers few years ago. Jeff Wall was a huge influence to me, but I guess after a certain stage, i intentionally avoid worshipping photographic idols. I want to break away from a certain framework or photographic thinking. Now, I mainly get my inspiration from my life.
How does Hong Kong inspire you artistically? Living in a city with such dense visual elements, does it influence your aesthetic and artistic thinking?
LW: The influence is mostly reflected in my work. I cannot tell you what specifically, the influence is a subconscious one and can only be felt when you see it. My photograph is a membrane where my influence permeates.

---

LINKS
Lau Wai
urbanautica China