TINE GUNS. LIKE JIGSAW PIECES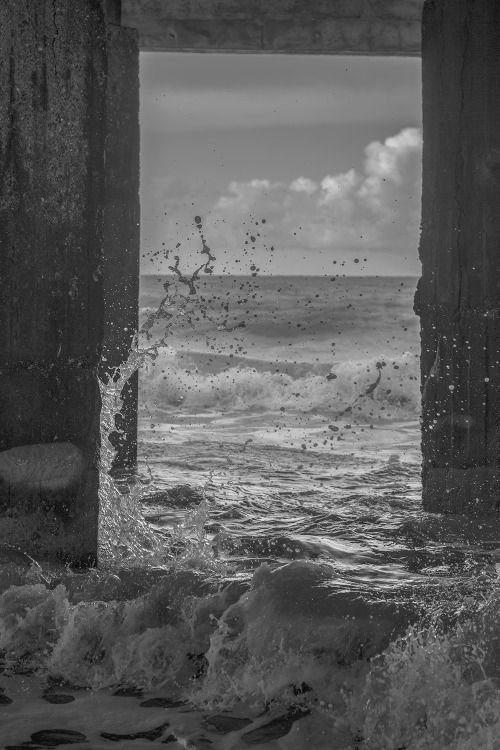 © Tine Guns, A vertigo Kiss, 2014
Tell us about your approach to photography. How would you describe your personal research in general?
Tine Guns (TG): My personal research in general has a lot to do with creating art that has variable interpretations. I see my images as fragments with which I create stories or make associations. They are organic like a growing plant, or interchangeable like jigsaw pieces. I usually work towards exhibitions, this allows me to follow my current mood and let chance interfere. The combination of the images is as important to me as their relation to the exhibition space.
It's kind of funny, but before I created art through photography, people used to ask me what my work was about and not what my approach was towards the medium I used. Even if it mainly consisted of video and film, which also 'steals' fragments of reality through a lens. What I'm trying to say is that I have a feeling that photography still needs to prove itself as an art form. But it simply is, isn't it? Photography is a form of art, like any other medium. And I like to use different mediums to tell my story.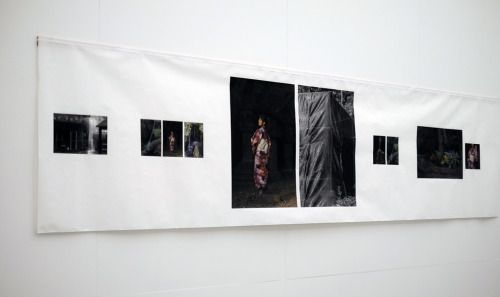 © Tine Guns, 'We all want to forget something, so we tell stories. It's easier that way', 2014. Print on a roll of Japanese Kozo Paper
When I was in Art school this was the most normal thing to do. We had projects where painters worked together with graphic designers, photographers, video artists, and sculptors. We're the generation of "in-between" artists. We create art in between mediums, in between techniques. Maybe that also corresponds with my approach to life and to art: being in the middle of things. For me life is too complex to capture in one single way. Or perhaps I'm just too easily distracted and like to view things from different perspectives. Although, I have to admit, I'm jealous of people who can commit themselves to one specific thing and true craftsmanship.
How did your research evolve in time? Starting from your first shots to your current work?
TG: Initially I started photographing because at a certain point photo cameras were the best to shoot videos. This had an influence on a lot of things. Many filmmakers started taking pictures and photographers started making videos. This was a very interesting period, actually. It reminds me of cinema's early days, during which the interference of these two mediums led to beautiful things.
Secondly, curator/photographer Peter Waterschoot asked me to join a photography group exhibition he organised. I really had some nice talks with him. Moreover, it triggered me to search for a means by which I could create a fluid type of art with still images.
Tell us about your latest project 'Amoureux Solitaire'
TG: I always loved artist books, so when I was searching for ways to edit photography, I started working with photo books. 'Amoureux Solitaire' inspired me to investigate the link between photography and cinema in a photography book. Now I'm currently doing research into diverse sequencing methods for future works.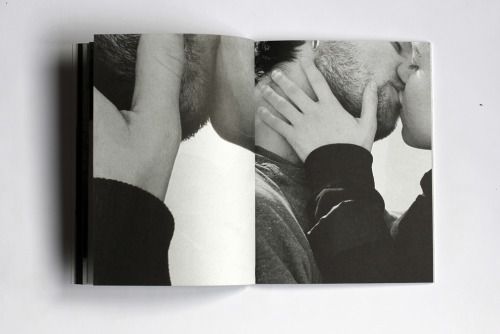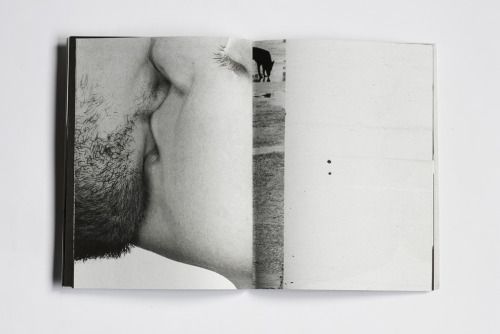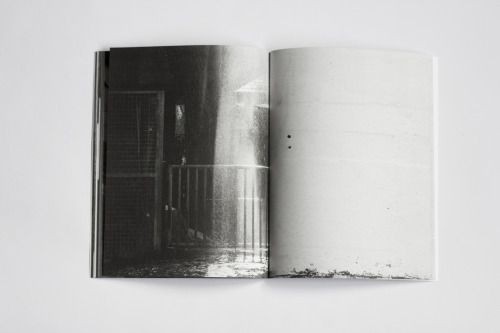 © Tine Guns, 'Amoureux Solitaire'
At the moment, I'm working on my next exhibition in Netwerk Aalst about the use of masks and carnival strategies in protest culture. It deals with rituals and history. More specifically, it's about repeating images, and hiding parts of them as well as changing their interpretation. The show will open in January. It will consist of a video installation and photographic work. Hopefully by the time of the finissage, I can show the avant-première of my film 'To Each His Own Mask'.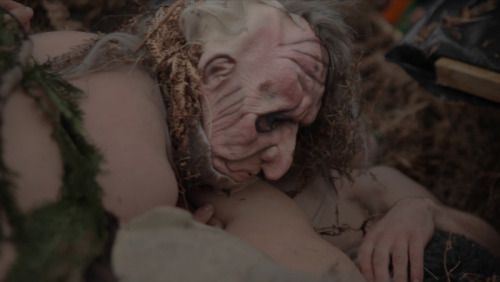 © Tine Guns, still from the video work 'To Each His Own Mask'.
Is there any contemporary artist or photographer, even if young and emerging, who influenced you in some way?
TG: I always loved the films of David Lynch, Andrei Tarkovsky, Derek Jarman, Harmony Korine, and Jean-Luc Godard. I also find paintings very inspiring. Carravagio, Goya, and the Flemish Primitives are among my favourites. I like to look at them with an open mind. Intentionally, I want to forget the art history classes that discussed their symbolism. Rather, I make up new stories, as if they were pieces of a puzzle.
The first time I had an experience that came close to the 'Stendhal syndrome', was when I entered the Goya room at the Prado museum. I was really overwhelmed by the incredible intense and insane power of this room. I really needed a break after seeing Goya's black paintings. Too much going on inside my head. Bosch had too wait a little. I bought a biography of Goya in an attempt to understand, or grasp, the moment which led the artist to making these crazy mural paintings.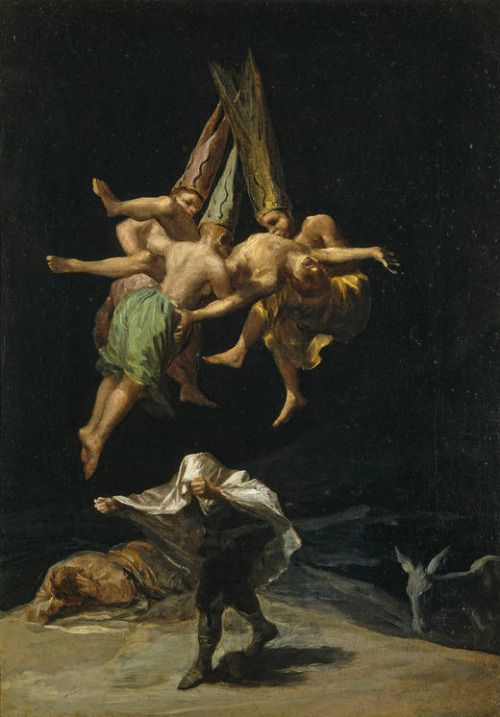 © Francisco Goya, 'Witches' Flight', 1797-98. 43.5cm x 30.5cm, Museo del Prado, Madrid
My friend, Matthieu Ronsse, is the most interesting contemporary painter in my opinion. Another young photographer worth mentioning is my other friend and Tiff colleague, Thomas Vandenberghe. They both are very true to themselves and I like this kind of honesty. For me this is more inspiring than a plausible story or a strategy that works.
Also, at the Book Case Study in Den Haag, I had a chat with Nadine Stijns. I like the way she uses the exhibition space. Actually, I've seen a lot of refreshing work in this gallery.
Three books of photography that you recommend?
TG: I chose these 3 books because I think they're edited interestingly.
1. 'Voyeur' by Hans Peter Feldmann.
2. Number 2 actually contains two books, but since they're from the same publisher Akina Books, they are both my number 2: 'Linger' by Daisuke Yokota and 'Italia O Italia' by Frederico Clavarino.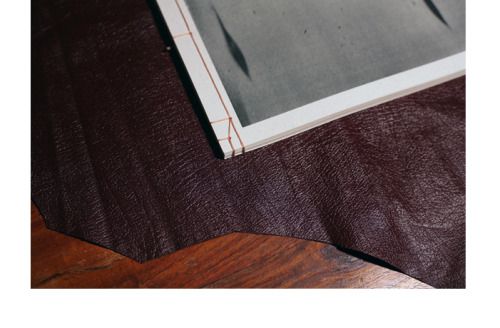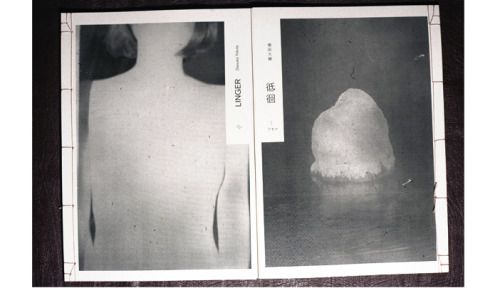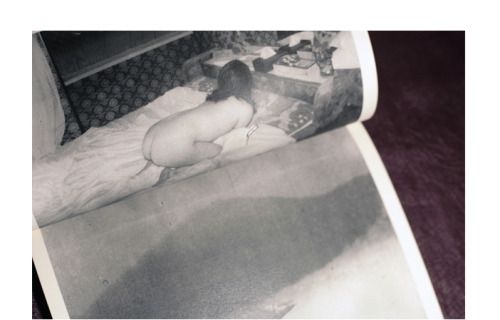 'Linger' by Daisuke Yokota, published by Akina Books. LINGER is part of the TEIKAI trilogy. About the trilogy: the kanji writing of TEIKAI has many meanings. One of the them is "to linger", to stay a bit longer. Another meaning is: to wander at midnight. When taken out of context there's no way to tell which is the intended meaning, starting from this ambiguity of language and word Daisuke Yokota's started working on the TEIKAI trilogy, currently a work in progress. There's no way to know where this midnight wandering will lead. [Source Akina Books]
3. 'Painting Photography Film' by László Moholy-Nagy.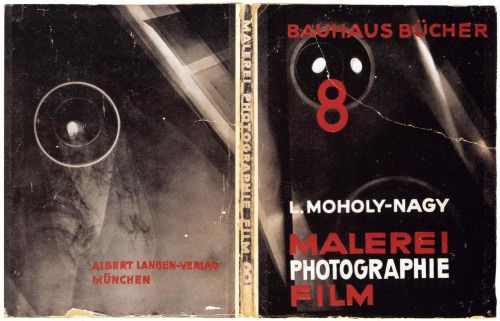 Bauhaus artist László Moholy-Nagy wrote Painting Photography Film in 1925 as a polemic to supplant painting, an individualistic art form, with the creative use of new visual media—such as photography and film—that corresponded to the globally networked and mechanically powered modern world. Moholy's book was reprinted in English in 1969, at a time when his terrific optimism had given way to widespread suspicion regarding public uses of media technology. Nevertheless, his address of painting through photography and film was revived in the Conceptual era to a remarkable degree, as the works in this section of the exhibition demonstrate with references that stretch from René Magritte and Piet Mondrian to Lorenzo Lotto and Paolo Uccello. Such works—even those made on canvas—did not extend or replace painting so much as they created analogies for painting in a new, post-medium domain. In Giulio Paolini's Young Man Watching Lorenzo Lotto, a photographic reproduction of Lotto's portrait of a youth is to the original as Paolini is to the Renaissance master: a distanced and reflective observer. Other works that follow demonstrate similar relationships with the media of cinema—"This is not a film," Marcel Broodthaers declared of his multimedia installation The Crow and the Fox, paraphrasing Magritte—and photography. [Source Art Institute of Chicago]
Can I add some bonus books?
'4x4′ by Richard Prince. This book is the first artist book I bought and inspired me a lot.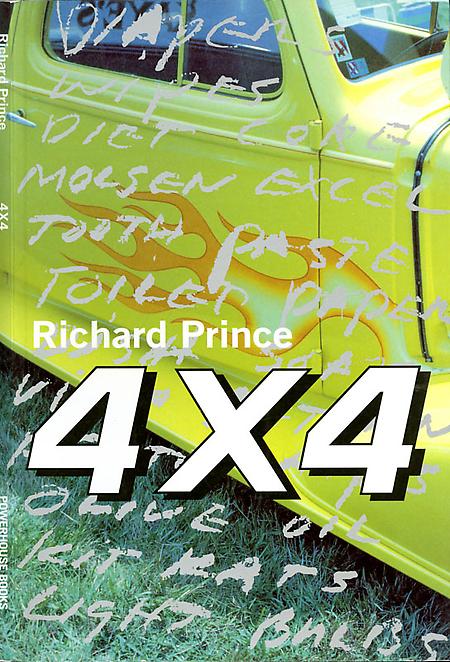 © '4x4′ by Richard Prince; first published in 1997 in Japan by Kornisha Press & Co., Ltd.
And finally, these 4 books because I recently ordered them in one package. When I opened the parcel, I loved the way their covers matched. And beside that, they're just 4 amazing books. 'Prophet' by Geert Goiris, 'The Bungalow' by Anouk Kruithof, 'Will They Sing Like Raindrops Or Leave Me Thirsty' by Max Pinckers, 'Palimpsest' by Sébastien Capouet.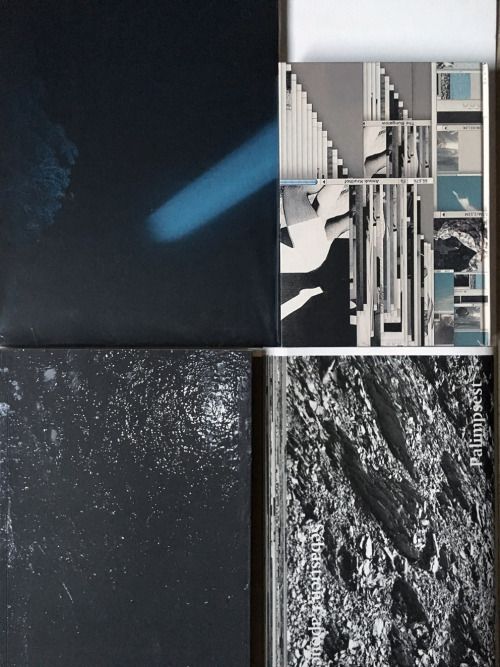 Is there any show you've seen recently that you find inspiring?
TG: One of the best shows I saw recently, was 'Of Spirits and Empty Space' by Joachim Koester. I think he is an amazing artist. And also Pierre Huyghe's exhibition in Centre Pompidou.
How do you see the future of photography evolve in general? And where do you place yourself in this future?
TG: Let's answer this question with another book.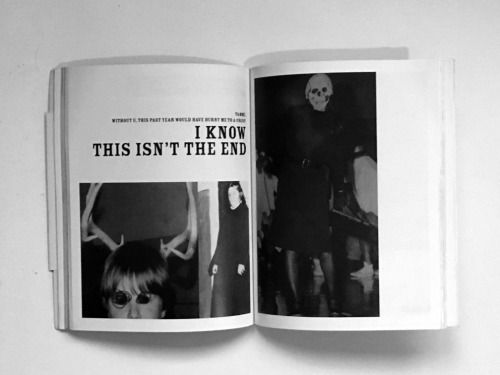 © Book 'School Spirit' by Pierre Huyghe & Douglas Coupland. Published by Les Press du Réel

---

LINKS
Tine Guns
Belgium