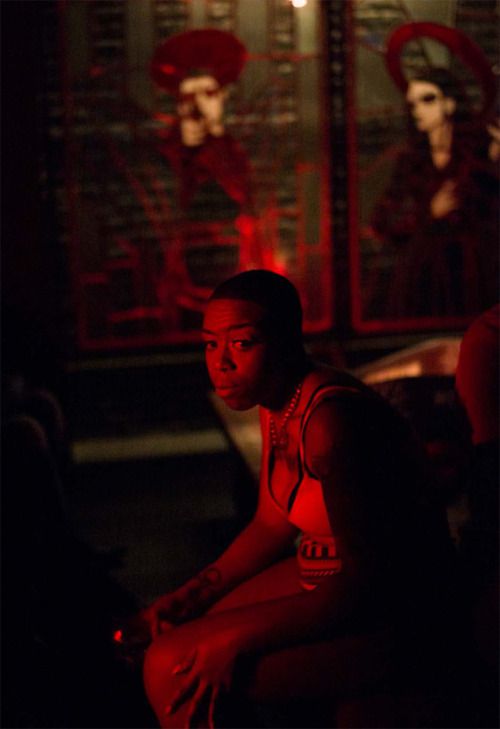 The exhibition "Between Late and Soon" explores the paradoxes of today's photography; it defines the notions of place, space and time from multiple perspectives – it features photography as a collecting and documenting creative process.
The relationship between photography and space has been one of the major concerns of this exhibition, and the selected images clearly engage the discussion between what exists or what is set up to be photographed. If some of the images tend to focus on the notion of place as means of evidence, the other images explore the notion of time as part of a process in which the viewer has to experience it on its own. It is no longer what an image has to say about a place, but the place itself that becomes an entity with physical, intellectual and aesthetic components.
Most interesting about this exhibition, is the way of treating the images that cannot be treated purely objectively. «A space exists», de Certeau writes, «when one takes into consideration vectors of direction, velocities, and time variables. Thus the space is composed of intersections of mobile elements. […] Space occurs as the effect produced by the operations that orient it, situate it, temporalize it, and make it functional in a polyvalent unity of conflictual programs and contractual proximities. On this view, in relation to place, space is like the world when it is spoken, that is when it is caught in the ambiguity of an actualization, transformed into a term dependent upon many different conventions, situated as the act of a present (or of a time), and modified by the transformations caused by successive contexts. In contradistinction to the place, it has thus none of the univocity or stability of a "proper."» (Practice of Everyday Life, Michel Certeau, 1984, p. 117).
In this way, instead of referring to a specific place or time, as photography usually does, these young photographers create a narrative that goes beyond the photographed space. Photography becomes more than a limited surface, it is about the surroundings and the evidence of time that remain as part of experiencing a photograph.
Photography Thesis exhibition "Between Late and Soon," Paris College of Art class of 2015. Photographers: Nathalie Ghanem-Latour, Janine Egger, Trevor Mansfield and Efisio Marras.
Trevor Mansfield
I have a bad memory, perhaps I have partied too much, but it's ok because I have a camera that substitutes very nicely. I photograph everything I do from the intimate moments to the most banal details of my life. The result is a visual diary consecutively outlining my existence according to what I felt was worth keeping, worth photographing. My subjects vary immensely and I don't like to restrict myself to a single subject matter but rather work intuitively, discovering without searching. The style of my imagery varies from candid to choreographed moments, clear to impressionistic and from intimate to distant relationships with my subjects, but in my editing which with the amount of images I am taking from is very important. I tend to look for images that can be taken out of context easily, but still communicate as metaphors for some aspects of these events. With these images I can reorganize, recontextualize and realize the phenomenons that connect all these experiences and they can be formally observed to discover new meaning. Through the reordering of images, their novel associations together construct a narrative, a visual poem of my memories, yet out of context. A fiction in which the images communicate with each other in a way unique to the viewer's own perception of the story.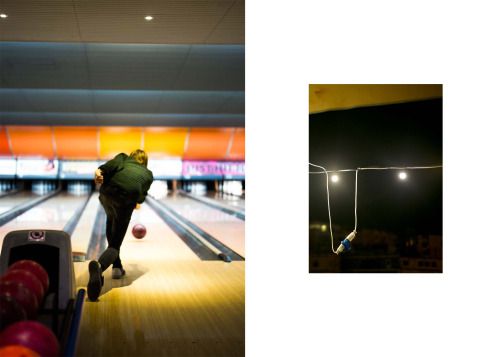 © Trevor Mansfield
Nathalie Ghanem-Latour
There are things we see every day in our urban space that are over-looked.
Places so irrelevant to us they almost don't even exist. Scenes that emerge either from natural debilitation over time, or from intended actions, without a purpose or reason, just are. Fuzzy, unimportant shapes in our peripheral vision that we walk past in a rush, or briefly viewed through the bus window. These are things that are seen but not registered: A poster advertisement scrunched up into wad of paper, still sitting in the glass case display. Or a missing tile of marble from the corner entrance of a garage, exposing the concrete plaster. These sceneries are what people might call trivial or boring, with no brilliance. Although they have no incredible importance, they still have a physical place in our community, existing either temporarily or momentarily. Even though they are not registered visually or mentally by an individual, this does not make them nonexistant, so why not acknowledge them?
These images are the acknowledgement of these places and things. In this series, an emphasis is put on architectural and sculptural particularities found on the streets of Paris. Focusing on untouched compositions, these structures raise questions and ideas about intent, purpose, and time. Confining these scenes within the frame, and presenting related found objects, brings attention to things that are meaningless or overlooked, giving them a purpose. Photographing these spectacles is both acknowledging and documenting them.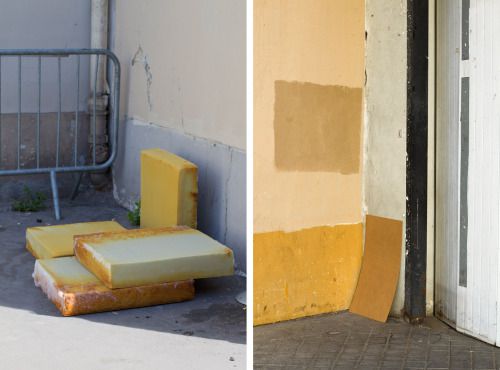 © Nathalie Ghanem-Latour
Janine Egger
Life in all its forms seems unspeakably strange to me. Therein lies a mystery of the most incredible kind. My images reveal the invisible space between language and the visual world, a space in which truth, fantasies and realities are constructed. I tend to focus on environment, human nature and material wealth, in where my schematic compositions invite the viewer to move into a space of speculation. "Inside the home of Evelin B" is an installation that aims to portray the lavish and peculiar life that takes place in my grandmother's house, to explore the ambience of this overwhelmed home.
I like to work with different materials that speak about the concepts of space, display and intimacy. I use my own constructed images as a vehicle for questioning ideas about identity, the role of tradition while underscoring how the environment implies that objects or spaces are out of date regardless of beauty, age and utility. The narrative of this body of work dominates the actual materials and shapes within the installation.
The images transcend the stereotype of glamour and redefine what is beautiful. I rely on our desires for beauty, poetics and seduction via telling details which offer commentary on society's obsession with surface and display. My work documents the observation of what is fake and real. It reveals snapshots of stark reality and traces of how a space is governed by one's choices.
Attraction to artificiality and consumption explains the struggle of a person refusing the passage of time. "Inside the home of Evelin B" reflects something of life that touches on human complexity, deliberate mistakes and indeed fragility.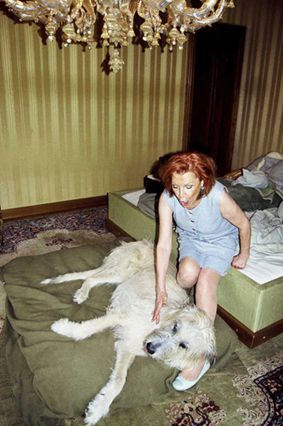 © Janine Egger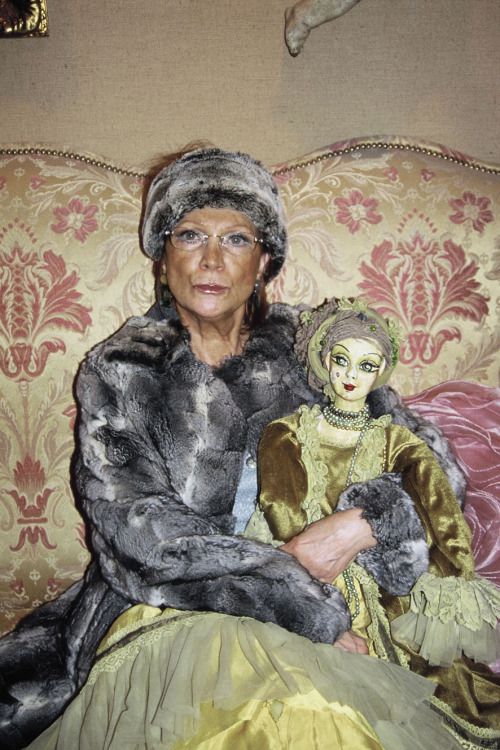 © Janine Egger
Efisio Marras
I was slightly other than the me whose existence is questionable.
For a minute I lost myself, but it is okay, I guess things happen and it is not my fault. Nobody knows themselves.
For a minute I lost Myself is a video installation exploring the a non-moment. A liminal space where doubting overtakes reasoning.
Question and be questioned. Questions sometimes can have the power to bring temporary answers, a temporary answer is better than none.
Stop, breath and take time to question yourself. "Why", "how", and "how long for", etc., is an exceptional non-movement the one spend inside your own thoughts, lose yourself for a minute.
To think and more specifically to think about thinking.
Foundations for construction are already something finished by themselves. They are only the base for something that will be there in the future, the consecutiveness of things is still a mystery.
Life is not as defined as it appears to be. Real things happen inside undetermined places, inside liminal spaces that sometimes are overlooked or forgotten in order to foster explanation and understanding.
Not everything can be understood, named, and inscribed into little mental boxes.
The aim should is to be in a state of transition, between point A and B, the "in between" is where existence happens.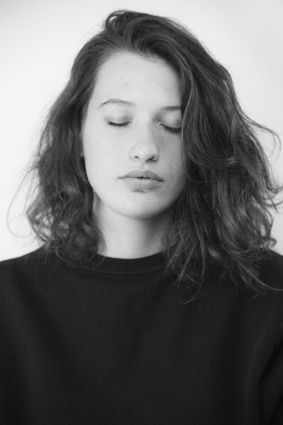 © Efisio Marras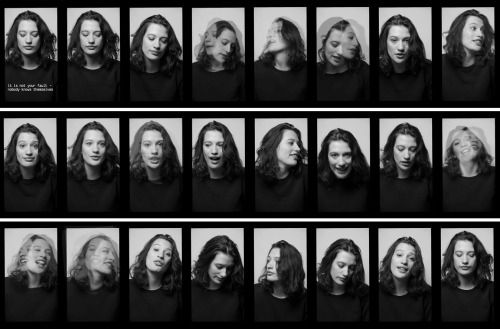 © Efisio Marras
About Paris College of Art (PCA): Founded in 1981, Paris College of Art (PCA) is a private university in Paris, France. The university is a US degree granting institution of higher learning and is accredited by the National Association of Schools of Art and Design (NASAD). PCA's mission is to provide the highest standard of art and design education, taught within an American pedagogical paradigm, while being influenced and informed by our French and European environment. Our international faculty is comprised of 100 leaders in the art, design, and business industries in Europe and courses are taught in English. PCA offers an interdisciplinary education for students coming from 50 different countries, and awards Bachelor's degrees in: Accessories Design; Art History, Theory & Criticism; Communication Design; Design Management; Fashion Design; Film / Video; Fine Arts; Illustration; Industrial Design; Interior Design; and Photography. The university also offers study abroad, certificate, summer, and university preparation programs.

---

LINKS
Paris College of Art
France