GEORGES SALAMEH. PROVOKING THE UNEXPECTED
Tell us about your approach to photography. How did it all start? What memories do you have of your first shots?
Georges Salameh (GS): My approach to photography or film is more about the gesture and not the medium itself. It all started as revelation with one farewell: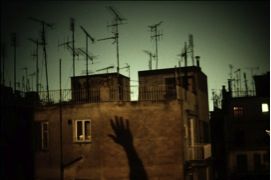 I was always interested in a camera that listens and not in ways to conform reality to preconceived ideas. The only system that I developed is the one searching for the right distance from faces or landscapes and sometimes provoking the unexpected by suspense.
My relation to images & sounds recorded, evolved into a particular interest for storytelling, something like reading the sediments at the bottom of sea, a stratification of documents to be almost meticulously rummaged & then narrated: I rarely begin any work with a concept. Rather I search in my drawers for pieces and materials for stories to tell… So I'd say that the need to search and listen is at the center of my attempts to create.
How did your research evolve with respect to those early days?
GS: Following years of accumulating film and photographic materials, themes recur. It's an evolution and this evolution directs my present works.
My interest in combining experience, documents and narration started taking on various forms after I moved to Sicily in 2006. It resulted in my first photographic edit of 'La maison de Cain' (2006) and then in 'Maesmak' (2008) a short experimental documentary! It was the crystallization of years of experimentations (between 1998-2006). Almost instinctively I realized that when telling a story had become a natural process, to put it into very imperfect words.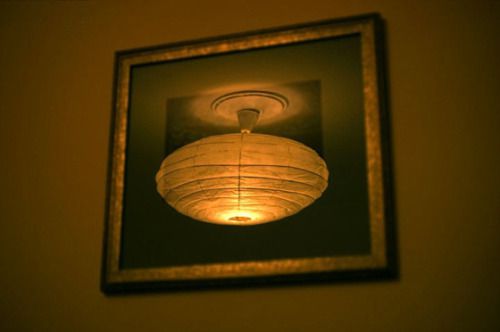 «As if to look were not only linked to the application of the ability to look but were rooted in the affirmation of her presence alreadt so exposed and still hidden.»
© Georges Salameh, 'Chinese Lantern' from 'Awaiting, oblivion' (1997-2003)
Tell us about your educational path. What about your film studies in Paris? How did they impact on your own narrative?
GS: The university experience at Paris VIII was of course fabulous. All the Avant-Garde of May 1968 was teaching there at the time. The funny thing is that I ended up there by luck, it was first on my application list… Four years studying film and art and soaking an abundance of knowledge under the shadow of Deleuze and the input of masters like Jonas Mekas, Jean-Marie Straub and Danièle Huillet, Alain Cavalier, the works of Pier Paolo Pasolini and many others… has shaped me in many ways. But what came after was Athens for 8 years and there an even more fundamental formation took place: through my apprenticeship in this city, I began to embrace a space not as I wanted it to be but as what it is when it eludes me.
From Lebanon to Greece & now in Palermo. Your job is soaked in the Mediterranean. A region that over thousands of years remains charming, lively and full of contrasts. What is your opinion of this incredible geographical area overlooking different cultures?
GS: The Mediterranean is the geological and intangible heritage of all identity sedimentations. Open basin or cosmopolitan diversity or graveyard to three continents, Africa, Asia and Europe. I explore it as my natural habitat, but also as a field of possibilities. If I look at it with the eyes of an urban geologist, then it's a geologist with a very erratic gaze: I stroll through its landscapes & cities as if self-exiled. Sedimentations of songs, stories, myths, migrations & longings leave a trace behind my path, some visible and some hidden. Layout and stratification, alienation, raw fiction, the poetics of light and humor all play their part in those narratives but it's not for themselves that the stories I tell matter, but rather the traces of time and oblivion they leave behind.
You are now based in Sicily where you have founded in 2009 an audio-visual production house. Tell us about this experience?
GS: Through the years since 2001, I began to direct commission videos for advertising purposes but almost exclusively projects which were conceived to promote one territory (institution, region, country…) & its culture. Some projects even went beyond their original purpose and were proposed in the form of a documentary to festivals or exhibitions, experimenting ways of narration: 'faces of Elektra' (2002), 'on the olive route' (2003) & 'Ti Vitti' (2012) are some examples. In 2006 I moved to Sicily. In 2009 I co-founded with Laura Sestito MeMSéA, an audiovisual production house.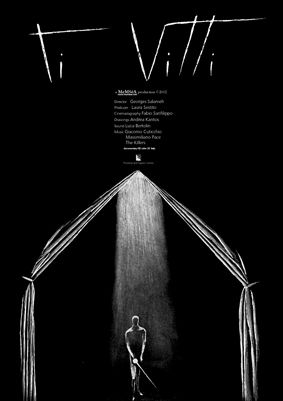 © Georges Salameh, documentary, 'Ti Vitti', 2012, duration 28'47"
It's first long feature documentary, 'The Invisible Hands' is a project expressing the aim to interact with its geographical position in the Mediterranean. The film is coproduced with Marina Gioti & Haos film from Athens, Greece, and shot almost entirely in Cairo. It is now in the phase of postproduction.
What about Greece and photography? Could you introduce us to the collective 'Depression Era'?
GS: Thought thus far there may have been no distinct characteristics that defined contemporary Greek photography, many talented photographers emerged over the last few years. Their paths were mostly personal, individual. Now a collective of artists, mainly photographers, has emerged, "Depression Era", first gained international recognition last year. The collective platform "Depression Era" started taking shape in early 2011, after a troubled period of demonstrations and deep crisis in Greece, under the initiative of Pavlos Fysakis, Pasqua Vorgia, Nikos Markou, Yorgos Prinos, and others… The urgent need to see through the crisis and its experience crystalized into a collective initiative seeking to express our times. At its early stages we had as a canvas the FSA Photography project on the Depression era during the 30's, but we already knew from the beginning that we were almost on our own in a landscape of devastated Greek institutions… The will and the urgency to work together gave us the necessary strength to walk steadily shoulder to shoulder all the way.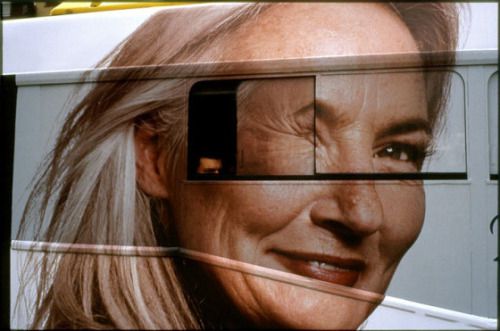 «In my quest of the appropriate distance, moving towards urban space or towards myself, wandering in time expanding, I discovered the entire minimum. The whole breathes life into detail. Detail, in turn, unravels the whole. Urban space is endless, for man is the starting point and the final limit. Man's freedom and his right to error are redeemed in its body.»
© Georges Salameh, 'Wink' from 'Les cahiers de la paix' (1998-2006)
After aggregating those artists already working on such themes, the idea for a living archive of our era took shape. Following on from about two and a half years of fermentation, including intense discussion, collecting & producing new works, a collective of more than 30 artists: photographers, videomakers, a soundesigner, with the support of writers, curators, architects and journalists contributed to our first exhibition at the Bozar in Brussels, May 2014. Then came a few smaller contributions/exhibitions: in Paris, Istanbul, and Budapest and in parallel, workshops, presentations, conferences… Intense moments and experiences lived separately by different members of the collective culminated in our main common exhibition in the Museum of Benaki, and a series of other events between November 2014 & January 2015… Depression Era's next steps are to conclude a cycle of 8 workshops and respond with a completely new body of works curated as a single proposal by members of the collective for the Biennale of Thessaloniki opening in June 2015.
Let's talk about your long-term project 'Les cahiers de la paix'. You wrote that it gathers autobiographical narratives that evoke the most crucial period of your formation and experimentations both in photography & filmmaking. What does it mean for you to be a storyteller?
GS: Produced between 1998 and 2006, 'Les cahiers de la paix', in a direct reference to Marguerite Dura's posthumous novel 'Les cahiers de la guerre', form an archive document, a series of tales, sketches, and a collection of autobiographical writings & visual stories about my youth and my formation in Athens.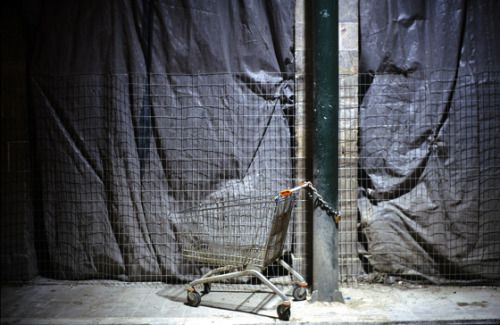 «Melancholy, despair without means.»
© Georges Salameh, 'Empty cart' from 'Les cahiers de la paix' (1998-2006)
Despite the diversity of this material, the content of those notebooks amply exceeds the scope of my years in Greece. They provide a hint to my earliest experimentations … Several texts, photos, and videos scattered here and there, contribute to an overall image or an emerging narrative which outlines the personal imagery of a primitive architecture. The content takes the form of a very distinct, dual approach to narration.
First there is a direct, urgent experience of reality where the material is barely edited coming directly from an "in camera editing" technique in film or a single or few days project in photography.
The second, is the complete opposite, a work of long term aspirations: Halfway between archival documentation and fictional reconstruction. Time in this process is very important; it takes years to create a certain distance form an original material produced. Then a process of rediscovering it as an "archive", almost without any emotional link, is put in motion…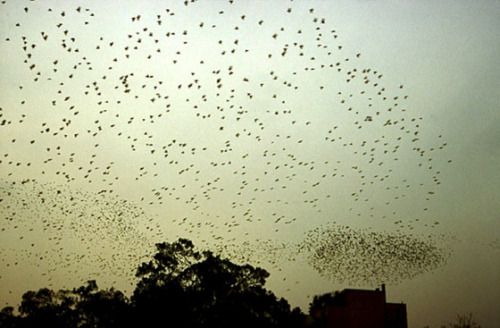 «Humanity is the highest meaning of our planet, the nerve that connects an individual to the upper, the gaze he lifts toward the sky.»
© Georges Salameh, 'Migratory birds' from 'Les cahiers de la paix' (1998-2006)
As a whole the notebooks reflect also a city in peacetime: Athens.
We are preparing an edition of one of those notebooks for the fall, 2015: the body of work "Αθήνα σ'ακούω" (Athens I hear you). Alexis Vasilikos is curating the photo edit and Alexandros Mistriotis the texts.
When you start a project you already have an idea of where you're going, or do you let yourself be guided by experimentation, by the process itself.
GS: Most of the time I let the subject, the experience, the conditions of work and uncontrolled circumstances lead me to the form and aesthetics of the content: a narration is a direct result of their sedimentation and not vice versa. That always adds to the challenge but it's a risk I'm willing to take every time…
'La maison de Caën' is very interesting as you said «it created itself one real fictional space & language, a movie I called after a song by Maziar Afrassiabi: hold my me». Tell us about these 2 projects.
GS: 'La maison de Caen' was originally a commission. I was invited by a Greek filmmaker Christos Karakepelis, then working on his first long feature documentary, to photograph, in parallel to his own filming, all the spaces that a man who had committed a "crime of passion" goes through… Since some of these places had never been opened to a curious eye before, he asked me to accompany him on this endeavor.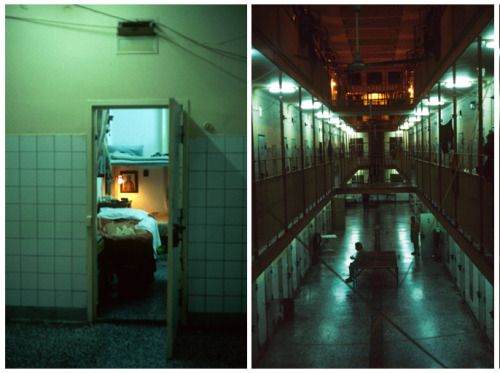 «Every evening, the cleaners are the last to be locked in their prison cells.»
© Georges Salameh, from 'La maison de Caën'
This lasted for over a year (1999). I had never been to any of these places before or worked on such a subject. In this year, with long intervals between shootings, we had several occasions to confront our entangled paths and experiences, contaminating each other's work… In the end, the material of about 350 photos served the film's purposes. It was only until 2004 that one image that haunted me for years, resurfaced as an icon, an upshot of that experience, and a story to be told outside the timeline of "History". It became a story where the storytelling lasts as long as the narration unfolds, before it fades back into oblivion.
So six years later I edited this short essay-movie: hold my me. This photograph created itself a real fictional space & a language, a movie I called after Maziar's Afrassiabi song. This triggered my renewed interest in the material of "la maison de Caen" and in 2006 I started working on the material in the form of an audio installation and a book. Without any sense of complacency, this body of work questions the world of the murderer and his point of view, reveals the fragility of our rational will, confronts the absurdity of the crime, and tries to create a bridge between two sides: the inaccessible world of Caen and us ….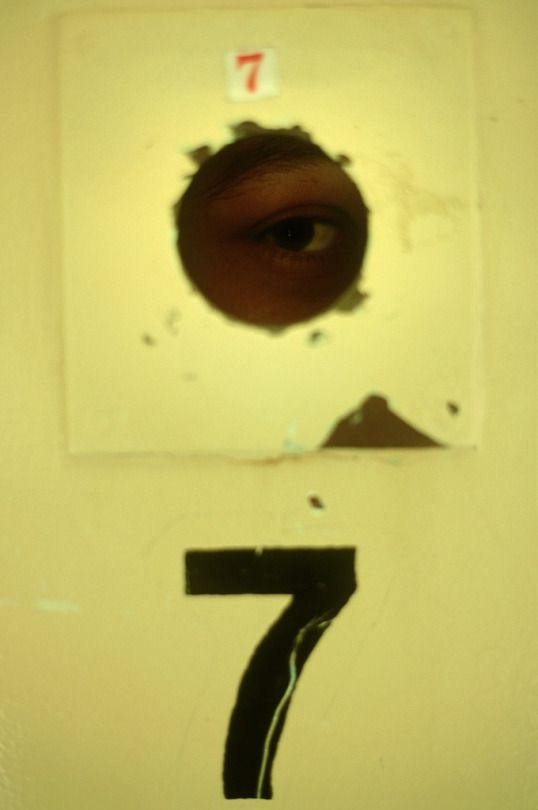 «I'm fine here. Here you can hide. I hide from myself, from the act that brought me here.»

© Georges Salameh, from 'La maison de Caën'
In the project 'Standing before the ruins' you compare your present with your past in Lebanon. The photograph becomes an exercise in the construction of an ex post imaginary of your childhood experience. You wrote «This series is achieved through a disposition of meanings, a detailed description and a creative comparison of reality». How did you achieve this?
GS: I presented at Dimora Oz in Palermo, a first attempt to exhibit this work. Archival elements are combined with more recent photographs produced during those few returns that I have made to the country of my childhood. The result is sometimes a contradiction or an abstraction of meanings. I'm not trying to lead the spectator to think about "before and after" in strictly temporal terms, but to encourage an intuitive narration focused on lost innocence following on from catastrophe and the creative comparison of reality & ruins of identity.
Do you have any preferences in terms of cameras and format?
GS: In both film and photography, I have always worked with all types of cameras and formats.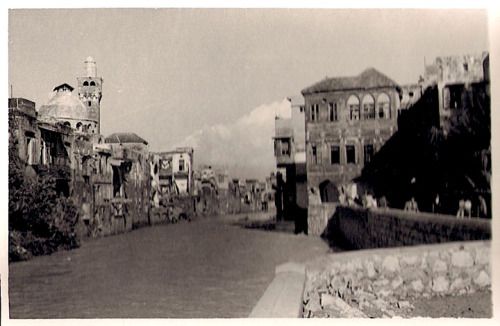 Then one day the river swallowed the bridge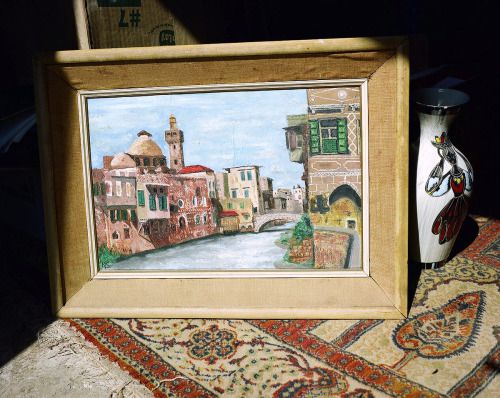 «As Khadisha River crosses the city of Tripoli, Lebanon, this painting bridges me with the memory of my grandparents living room. It was dispalyed on the wall since my father painted it at the age of 18, after a photograph by his uncle. I found it last year, dusty and buried on the attic among an amat of furniture and other items; ruins of my childhood, and probably, the painting itself, ruins of his own childhood…»
© Georges Salameh, 'abandoned painting' from 'Standing before the ruins'
Is there any contemporary artist or photographer, even if young and emerging, that influenced you in some way?
GS: I will only give names of emerging artists that I follow closely and have influenced me in so many different ways, in their poetics, method or language…
Petros Koublis, Francesco Balsamo, Randa Mirza.

Three books of photography that you recommend?
GS: I rarely collect photography books but three books in my library that I visited for inspiration lately are:
- 'Come Again' by Robert Frank
- 'Passing Through Eden: Photographs of Central Park' by Tod Papageorge
- 'A***' by Nicolas Comment
How do you deal with the exhibition of your works? Also is there any show you've seen recently that you find inspiring?
GS: Exhibitions are the most joyful part of the whole creative process. And it's a collaborative one. One of the most inspiring exhibitions I saw in the last few years is Paul Graham's 'The Present' in New York. In a strange way, he takes "the decisive moment" of Henri Cartier Bresson a step further…
Projects that you are working on now and plans for the future?
GS: I'm working on an installation of video, photos & archival documents, from my project "standing before the ruins". It will be presented in June as part of the Depression Era exhibition at the Thessaloniki Biennale. There is also a new body of photos 'La Favorita' in progress, it's the result of long strolls in an area on the outskirts of Palermo, and a metaphor of my understanding of the notion of horizon…
LINKS
Georges Salameh
Greece